Have you taken a look at the available reports in Office 365 recently? Maybe you're looking for a report that shows who's still using Skype for Business within your tenant, or how many of your users are making PSTN calls on a daily basis. Either way, the reports available under Reports > Usage are pretty comprehensive.
Personally Identifiable Information
By default, reports within Office 365 won't show any end user personally identifiable information such as the users username, group membership or site names.
When you view reports, instead of this information you'll see a string of letters and numbers instead

To enable the reports to display usernames instead, you'll need to uncheck display concealed user, group and site names in all reports.

You'll find this setting under Settings > Org Wide Settings > Reports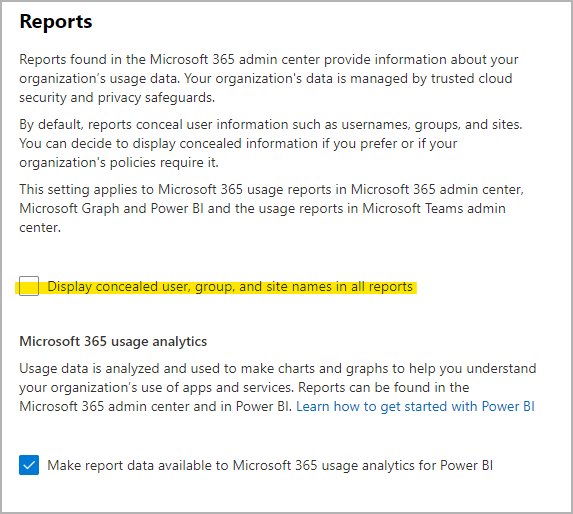 Once un-ticked, you'll then see user information within your reports: