When joining an MTR to Azure AD and enrolling the MTR in Intune you may receive the following error: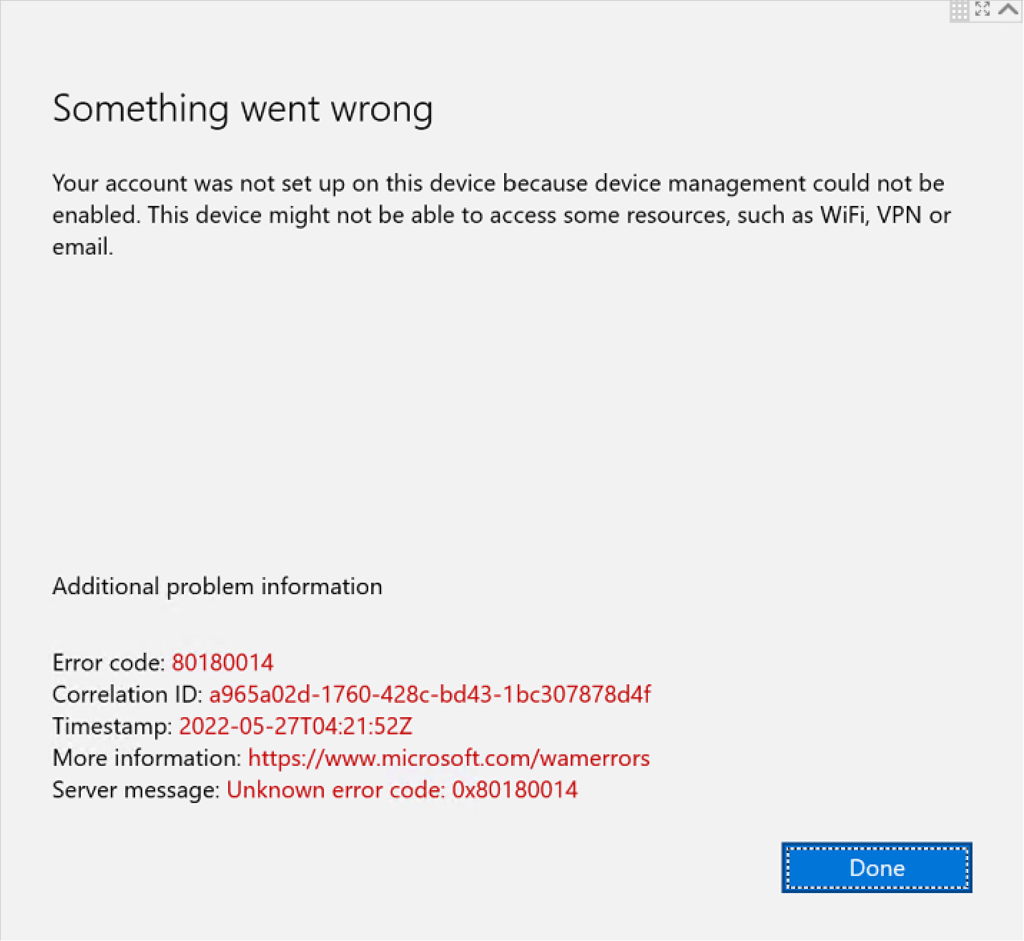 Error message:
Something went wrong
Error: Unknown error code 0x80180014
Checking the Intune enrollment logs
Firstly, you'll need to wait at least 10 minutes for the Intune logs to sync in the back end. Once synced, head over to the Intune portal (manage.microsoft.com), go to Devices > Monitor and click All Users
Locate the failed enrollment and open it to view why the enrollment failed.

In my example, the enrollment failed as the device was detected as a personal device, not a corporate device. That's because when I enrolled the MTR, I used the room account rather than a Device Enrollment Manager (DEM) account, or that I didn't use Windows Autopilot.

More info on how Intune detects personal vs corporate devices here: https://docs.microsoft.com/en-us/mem/intune/enrollment/enrollment-restrictions-set#blocking-personal-windows-devices
To resolve this issue, I'll need to update my Enrollment Restrictions to allow Personally Owned Devices. This enrollment restriction only targets my MTR user accounts, and Windows Devices.
I could also use the Intune DEM account, or Windows Autopilot to enroll the MTR instead.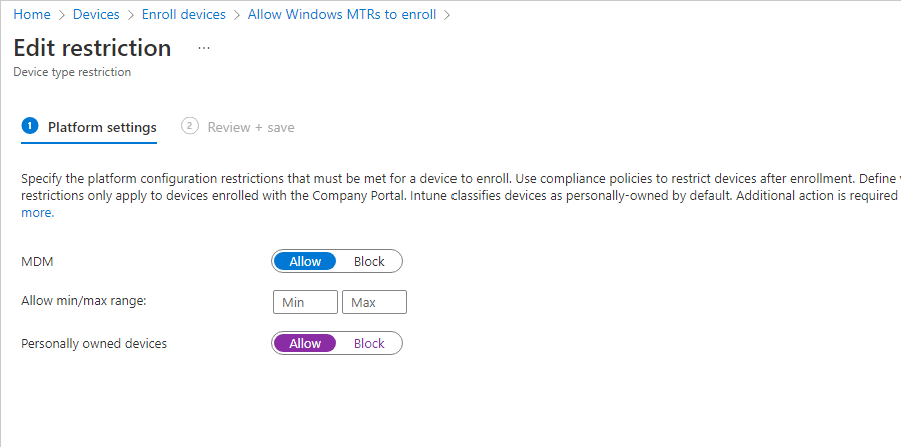 Once the policy is updated, wait at least 15 minutes before re-attempting enrollment to let Intune sync in the back end.
You'll then be able to enroll your MTR!